Ristorante Diverso Firenze
Mettiamo tutta la nostra passione per poter realizzare i nostri sogni, regalarvi gioia, emozioni, ed esperienze DIVERSE
LUNEDI
19:00 – 02:00
MARTEDI
CHIUSI
MERCOLEDI
19:00 – 02:00
GIOVEDI
19:00 – 02:00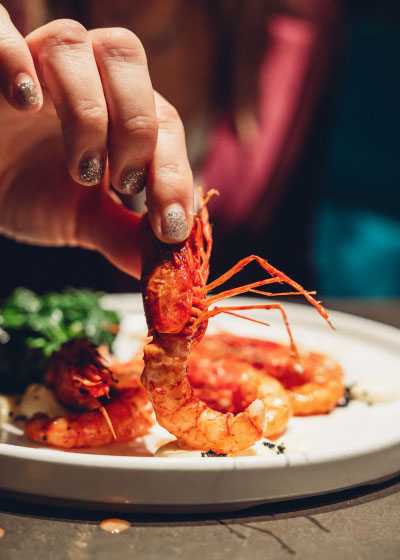 VENERDI
19:00 – 02:00
SABATO
19:00 – 02:00
DOMENICA
19:00 – 02:00
Prenota ora il tuo Tavolo
Prenota ora il tuo Tavolo
fatti conquistare da una serata DIVERSA dal solito
acquista una carta REGALO
Prenotazione
Fatti

conquistare

da

una

serata

Diversa

dal

solito
Gift Card
Acquista

una

carta

regalo
Il suo stile innovativo si rispecchia anche nella sua cucina, modera e originale, che si basa su prodotti di altissima qualità.
Highly recommend Diverso. The food is exceptional and every dish is beautifully plated. They have a great wine list all very reasonable priced and the cocktails were unique and delicious. The entire restaurant is thoughtfully put together and the Michele and his team provide top notch service. The best food we ate in Italy by far. Absolutely worth going.
Diverso was one of the best Dining experiences I have had in Europe. The service was incredible with some very good wine pairings and the food was easily the best meal we had in Italy. the Lobster Pasta was out of this world and the texture of the Pasta was the best I have had. The Raw seafood was incredible as well and you can tell how fresh it really is. We felt so at home at Diverso and my only issue is I cannot come back tomorrow!
Really great food!! And really great atmosphere! Although it is a little bit further away from the most touristy areas, the food was amazing and packed with all sorts of interesting and unique flavors. The server was super attentive and the place was pretty quiet but it was a fantastic dinner for two
My husband and I did a wine tasting event through Air BNB, and it was the best Florence experience ever. Afterwards, we ate here and had the BEST Florence food ever!!! Seriously, it was so so good. I had the bore ravioli and oh my goodness, it was so good I almost didn't get a pic! This is a fancier restaurant, but you get what you pay for. So so good.
What an incredible experience! We ate the most amazing meal in Florence! Owner/chef Michele spent time with each table, taking great care to cultivate an exceptional dining experience. Our food was tremendous, from the delicious octopus appetizer to amazing grouper and chinghiale pasta dishes. Isabelle took great care of us and was extremely helpful and friendly. Highly, highly recommend this! A truly high end dining experience. Food and service were incredible!
Shir BS (Shirbs)
2022-06-20
Wow! Amazing dinner experience, The staff is attentive and friendly, the food really special and fresh. There's a good variety of pasta dishes and fish- Loved it!
We have been doing multiple Michelin star restaurants during our trip to Italy and we were blown away by Diverso after we stumbled upon it after reading some other reviews. The quality of food, the attention to detail with each dish, and the value of what you are paying for truly is phenomenal. The prices are very reasonable for food and wine. Cocktails are on point and just as good as the ones we had at the coveted "Locale" in town. We ended up ordering a lot of food to share. Our favorite item on the menu was a tie: lobster pasta along with the pasta and anchovies with shaved tuna. The homemade pasta was perfectly cooked and full of bold flavors. The ambiance was lovely with a modern twist in decor. This was 5 star experience and we would recommend anyone visiting Florence to give Diverso a try for some delightful eats.
I have so many good things to say about this place. We ordered several items off the menu so we could try a bit of everything they had to offer. Each one was so beautifully presented and the flavors were just as impressive. & The service was just as unique as the food! The way guests are treated by the staff I felt like we had received a personal invite to attend. They clearly go above and beyond to make guests feel special and welcome. We will absolutely be returning when we're in Italy.